5 Weeks Left of Summer, 5 Must do Activities
Don't get to September and realize that summer has slipped past you. It's time to get out there and have some fun. Not sure where to start? Well, we have five activities you need to try. Or ten. Or more? We have a lot of activities—so many that we lose track—but you should definitely try five before summer ends.
Try Something New—Like Standup Paddleboarding at Lake Horseshoe
We're pretty excited about Lake Horseshoe, our new three-acre lake. If you've never tried standup paddleboarding, why not give it a shot? Or, give our new water ramp a go. Or try out our inflatable obstacle course. Or maybe even play a few beach games. There's a lot you can try at brand-new Lake Horseshoe, is what we're saying.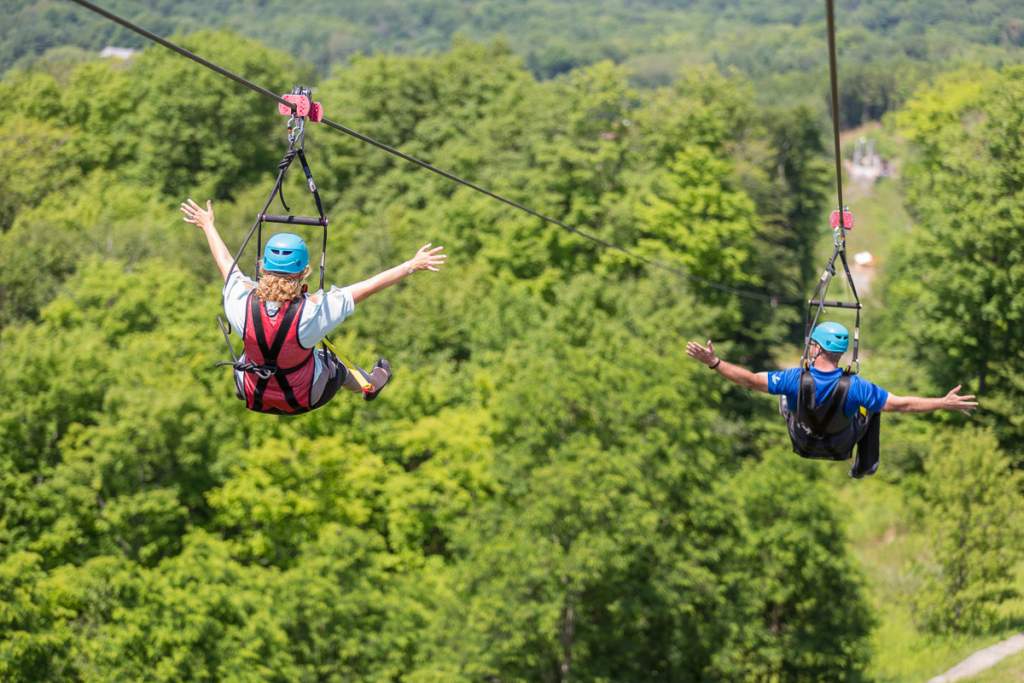 Chase Vertical Thrills at Our Tree-Top Trekking and 2,057ft Zipline
Defy gravity by climbing from tree to tree through our aerial network of ropes, nets, suspended bridges, and more. Then, give in to gravity on our 2,057 foot zipline! Get all the fun of adrenaline-packed adventure combined with the kind of awe you can only get from viewing The Valley via flying along a zipline. And if you're really brave, you can sign up for a trek at night time. That's right, if doing your best Tarzan impression isn't enough of a thrill for you, you can do it in darkness.
Take Your Family on a Segway Go Tour
These aren't your dainty city-slicker Segways. The Segway X2 is designed for the off-road experience, with monster tires that both look cool and handle Horseshoe Valley's dirt trails with ease. We can think of a bunch of weird ways to describe it (Like halfway between a hike and an ATV ride? Like surfing but in a forest?), but you should just try it for yourself.
Explore Bike Trails Through Copeland Forest
Copeland Forest is 400 acres of woodland bliss and you can take it all in through 30 kilometres of cross country trails. There's plenty to explore out there with dozens of possible routes through the forest. That said, if you'd prefer something a little more structured, you and your family are welcome to try a guided ride. These are great for beginners who want to get a feel for mountain biking, but they're also great for experienced riders who want to pick up a few more skills.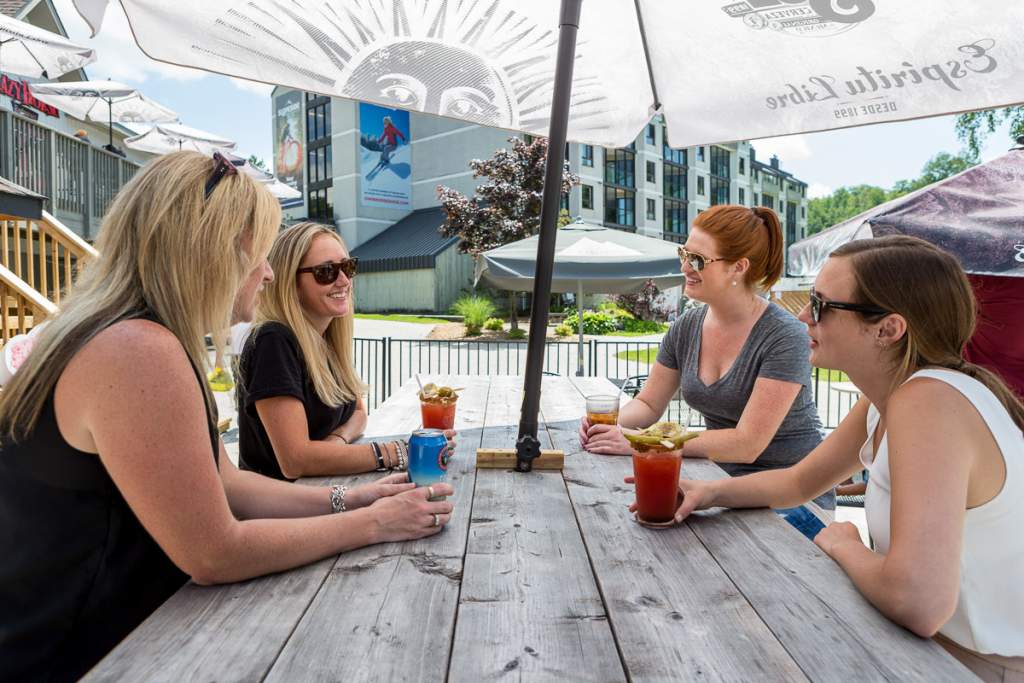 Eat on the Patio as the Sun Goes Down
We have some sobering news: these lovely summer nights are drawing to a close. Pretty soon, dusk will fall sooner, the weather will turn crisp, and a lingering meal on the patio won't be so enticing. That's okay though; it just means the summer we have left needs to be savoured that much more. And while you're savouring the summer, you may as well savour a Signature Fire Cracker Burger with a big bold red. Right?