If you haven't jumped on a tube and soared down our hill before, this is the season to give it a whirl. We're doubling our snow tubing hill, adding an extra 1200 feet of thrill seeking fun! We'll now have the longest tube hill in Ontario. Where the tube hill stopped in the past, you will now go down an additional drop! 
Snow tubing has become a popular winter activity and it's easy to see why.  With no experience needed, snow tubing is an all thrill, no skill activity that will have you smiling from ear to ear all the way to the bottom of the hill. It's a great winter activity for those who don't ski or snowboard. You can still experience the magic of racing down the hill, but instead of having skis or a snowboard strapped to your feet, you get to sit back and let the tube do all the work. All you have to do is bundle up, sit tight, and hold on!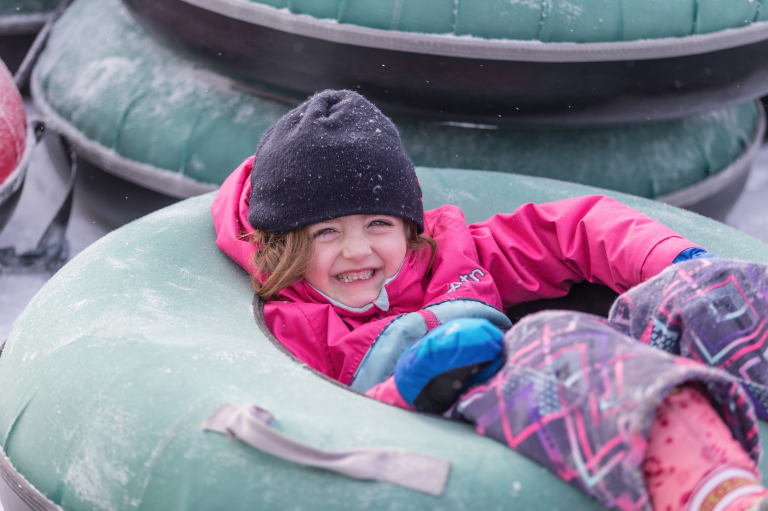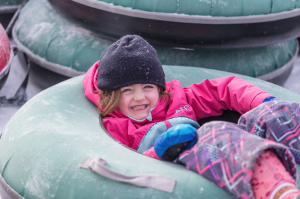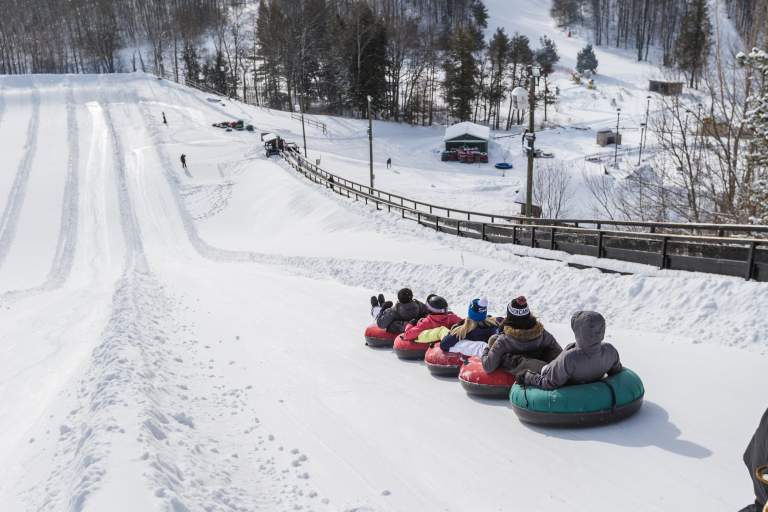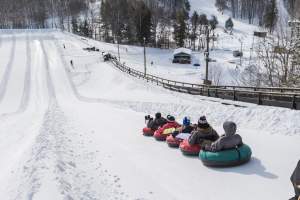 Go down the hill on your own or connect your tube to others! Snow tubing is a fun way to spend the day with family, friends or colleagues.  Our magic carpet will bring you back to the top of the hill so you can do it all over again. With five chutes to fly down, you don't have to worry about waiting in a long lineup before going for another round. Pick up an unlimited pass and go down as many times as you like! We have a variety of ticket options and our season pass holders receive 10% off. 
Last season, BlogTO named Horseshoe Resort as one of the 7 amazing hills for snow tubing near Toronto, referencing our "wonderfully steep drop off at the top." With this new addition, we are confident that we would make the cut again.
Construction is underway and it won't be long before the tubes are hitting the new and improved hill. An extra 1200 feet means double the length and double the fun! We can't wait for you to give it try this winter. 
Stay tuned for information on our Tube & Dine Thursdays!
Written by Krystle Forget