Sending It For Sarah: Girl's Day
Saturday February 4th 2017
Sarah Burke was so much more than just a successful athlete; She was a leader in the sport community, a respected media personality, and an action sports icon. She was also an activist and a philanthropist, who devoted much of her life to helping others.
Sarah was a trailblazer, a pioneer of her sport and an inspiration to thousands of women. Every woman in freestyle skiing owes something to Sarah; she fought hard for equality and proved to the world that women deserve a place on the half-pipe and slope style.
Whether it was running marathons to raise money for St. Judes Children's Hospital, traveling to work with the Women's Sport Foundation, or coaching young skiers on the glaciers in the summertime, Sarah's spirit of generosity, and desire to help those in need, was a defining aspect of her life.
---
To honour the legacy Sarah left behind, we will be hosting the 2nd annual Sending it for Sarah! presented by Roxy.  This year we are back and bigger than ever thanks to the support from our sponsors: Roxy, Sarah Burke Foundation, Forecast Magazine, Horseshoe Resort, Clif Bar , Flow Water and Playtex Sport.  We are opening it up to all learning abilities, from girls who have never strapped on ski's or a snowboard, to those who are dreaming of the Olympics! Once again we will have a closed off  girls only park with the tunes blasting for a fun and safe learning environment, coached completely by Ontario's top female riders.  This day is dedicated to girls pushing the boundaries and stepping outside of their comfort zone. 
We start the day off with registration, where you sign in get to meet the members of your group and get a jam packed goody bag with tons of swag from our sponsors. Then we head to  yoga, lead by Melissa Tolley, to warm up the bodies and centre the mind for a day full of positive vibes. After yoga we will break into appropriate groups and start the day on hill. There will be a lunch break, followed by an afternoon  on hill session. The day will wrap up with the best apres party in the Crazy Horse with a viewing of Full Moon, and our amazing Silent Auction and Raffle Items. All proceeds from the silent auction and raffle go towards the Sarah Burke Foundation. Last year we raised $4,000 and are looking to surpass that.
To participate in the event, you must pre-register here, under the EVENTS tab!  We will be accepting day of registrations, but those will be very limited so reserve your spot today.  Registration is under EVENTS TAB
Cost to participate is $75 which includes, your lift ticket, lunch and a donation to the Sarah Burke Foundation. 
The schedule for Sending it for Sarah! 
Registration – 8:00am – 9:00am
Yoga – 9:00am – 10:00am
On Hill – 10:00-1:00 
Lunch- 1:00pm-1:30pm
On Hill – 1:30 – 3:30pm
Apres Party – 3:30pm -5:00pm (Full Moon Premier, Raffle, silent auction, dance party)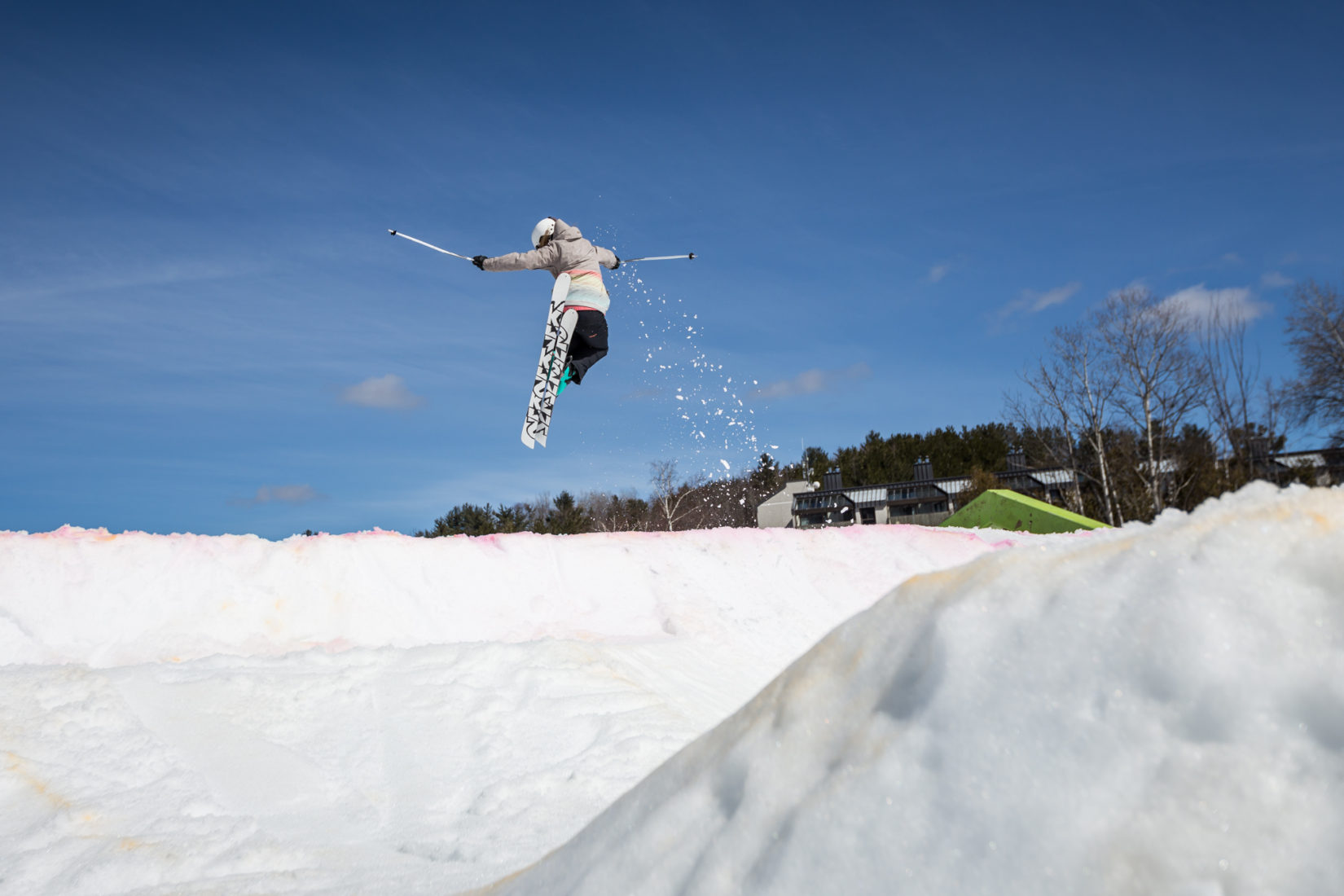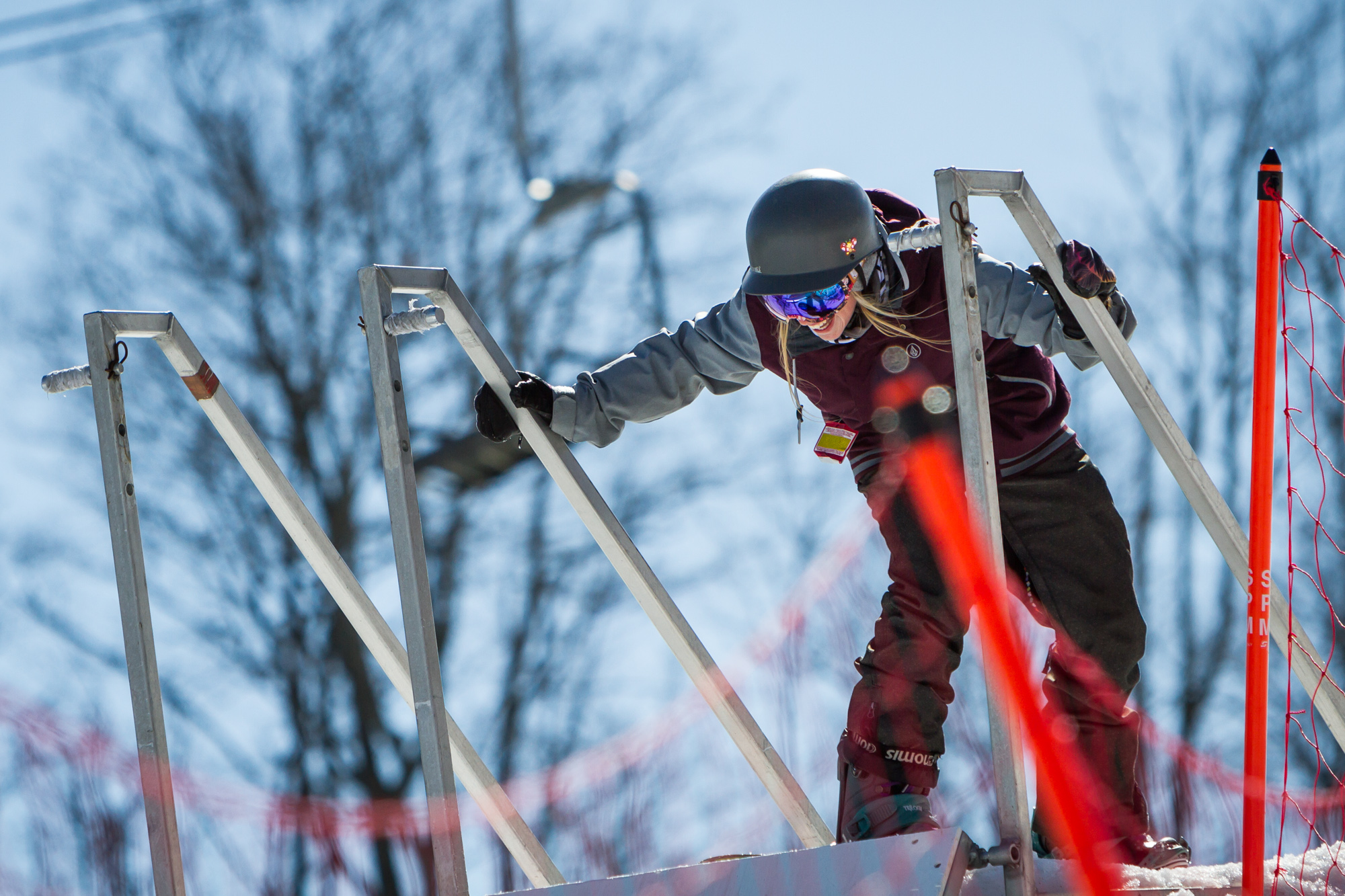 Thank you to our sponsors: