Fleetwood Nicks – Sol Concert Series
On August 2nd, Fleetwood Nicks is taking the Sol Stage with an awesome tribute show.
Listen as they play live from the Sol Stage on the Après Patio from 6pm-9pm.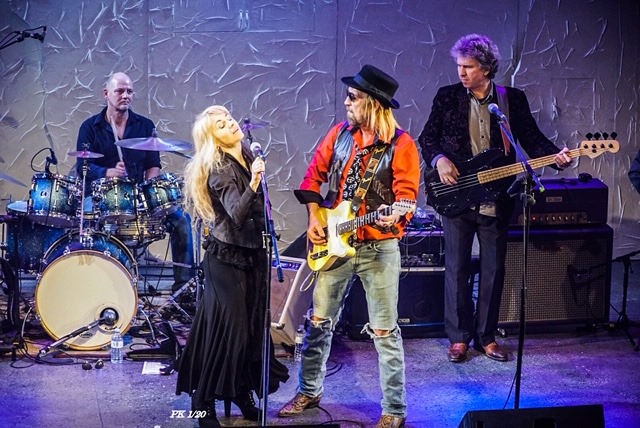 "Fleetwood Nicks is a Toronto-based Stevie Nicks Fleetwood Mac Tribute Act.
Exploring material from Rumours to Stevie's solo work to Tom Petty/Stevie Nicks hits as well. This is not a clone band but you will have a hard time telling this because of the likeness between Anna & Stevie.
This show exudes Stevie's mystique and charm in a stunning recreation of one of the world's most popular groups of the 70's and one that plays an important part of rock history. When Anna Leeming portrays Stevie Nicks, Anna captures that look and sound and the soul of Stevie Nicks. When Anna takes the stage as Stevie Nicks the sound the look the mystical atmosphere is suddenly there Anna pours her heart out in every performance it is truly magical along with Erin Lasky who portrays Christine McVie. Her rendition of Song Bird you will agree.  She is truly born to play this role.
Fleetwood Nicks portrays Fleetwood Mac with an incredible authenticity. Backed by seasoned professionals, it is definitely a show you will not want to miss."
Weather permitting. Join us for musical performances every other Wednesday night this summer!