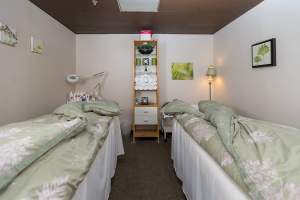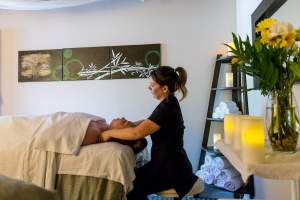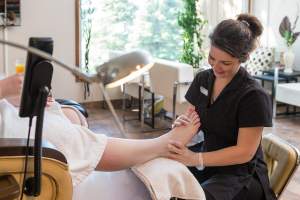 Amba Spa
Relax, Restore and Rejuvenate with our Horseshoe Retreat package! This luxurious package includes a rejuvenating facial with an eye treatment, relaxing heated peach paraffin wax treatments on your hands and feet, as well as a cleansing back scrub and back massage.  You will leave feeling relaxed and rejuvenated.
2 hours | $220
*Upgrade to RMT for an extra $25
JANUARY SPECIALS
Winter Berry Blast
Our Winter Berry Blast package is a MUST try this new year! This relaxation package includes a soothing facial while we pamper your hands and feet with our signature heated paraffin wax. Complete this aromatherapy package with an exfoliating back scrub. hot towels and back massage. Includes a choice of one of our signature products to continue the pampering at home.
2 hours | $222
RMT upgrade available
New Year, New You
Start this new year off the right way and let us pamper you from head to toe! This package includes a custom facial and deluxe pedicure! Enjoy a heated paraffin wax treatment on your hands and feet to complete this perfect pampering combination. Let us take care of you - YOU deserve it!
2 hours | $202
Let us take you away with our massage and reflexology combo. Enjoy 50 minutes of reflexology along with 50 minutes of massage therapy to help you unwind, relax and leave you feeling restored and rejuvenated.
2 hours | $195
*Upgrade to RMT for an extra $25
---
Find complete relaxation and rejuvenation | Book your appointment (705) 835-7891
*Please note that additional discounts cannot be applied to spa packages and monthly promotions. Pricing and services are subject to change without notice. All prices exclude tax and gratuity.