Located in beautiful Horseshoe Valley just 5 minutes away from Horseshoe Resort, Vettä Nordic Spa offers an experience like no other. You'll be surrounded by nature with the added elements of fire and water.
This four-season Nordic spa is designed around the age-old Finnish tradition of hydrotherapy. A thermal experience consisting of alternating between periods of hot, cold and relaxation that is proven to boost your immunity and improve your overall well-being. Whether you are craving solitude and enjoying their quiet zone or needing to spend some quality time with another in their respectful social zone, you will have plenty of amenities to choose from. Indulge in a massage and be sure to treat your senses at the delicious Nordic-inspired restaurant or in-spa bistro. 
Make the most of Horseshoe Valley by enjoying accommodations at Horseshoe Resort and relaxing with a Day Pass to Vettä Spa! 
Facilities at Vettä Spa
6 outdoor pools (2 hot, 2 warm and 2 cool plunge)
Sauna
Steam Room
Fire pits
Relaxation rooms with heated flooring and gas fireplaces
Hot stone room
Salt scrub room
More Information
Guests can book and pay for Massage by a Registered Massage Therapist (RMT) at Vettä, based on availability.

Vettä Spa suggests bringing a reusable water bottle, sunglasses, sandals and also recommends bringing a book of choice. A comfortable bathing suit will be required for all areas of the spa.

Guests must be aged 19 years or older.

Vettä Nordic Spa is open from 9:00am – 9:00pm.  While a typical stay is 2-3 hours, you can stay as long as you wish with a Day Pass.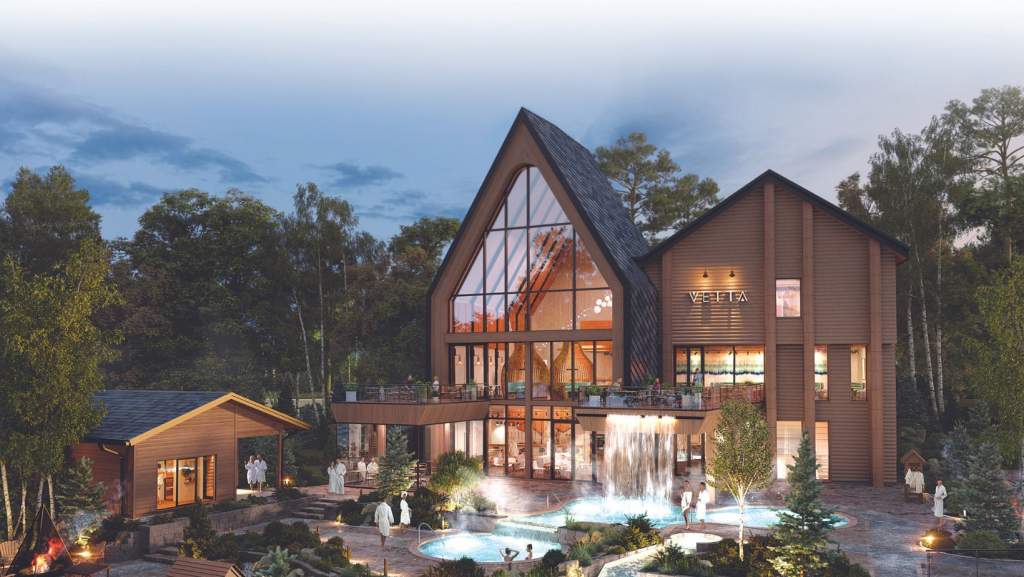 Please note that Vettä Spa is not owned or operated by Horseshoe Resort. Please contact Vettä Spa directly for information.