Choose Horseshoe Resort for your next vacation in Ontario and take advantage of the proximity to nature. Suited for both the beginner looking for a scenic trail to the advanced hiker looking for a challenging climb, you can choose from our onsite trails starting at the base of the hill, or enjoy over 4,400 acres of scenic trails through the beautiful Copeland Forest. Enjoy the breathtaking view of the sun setting over Horseshoe Valley, showing off its Autumn colours. 
Salomon Hiking Trail
Enjoy a 5-10 minute hike winding through the trees to get to the top of the ski hill. Take in the beautiful views of Horseshoe Valley from the big blue Muskoka Chair! This trail can be accessed from the base of the ski hill. It starts to the left of the chairlift.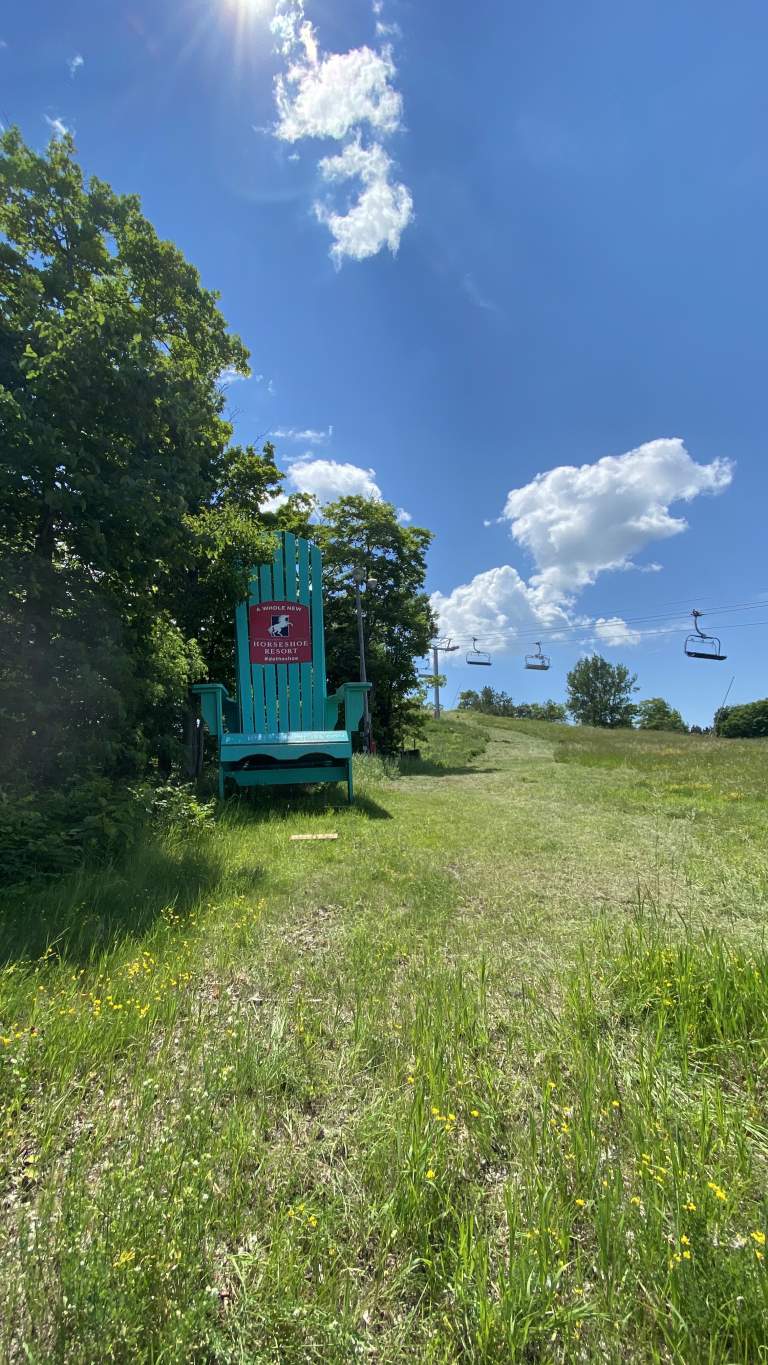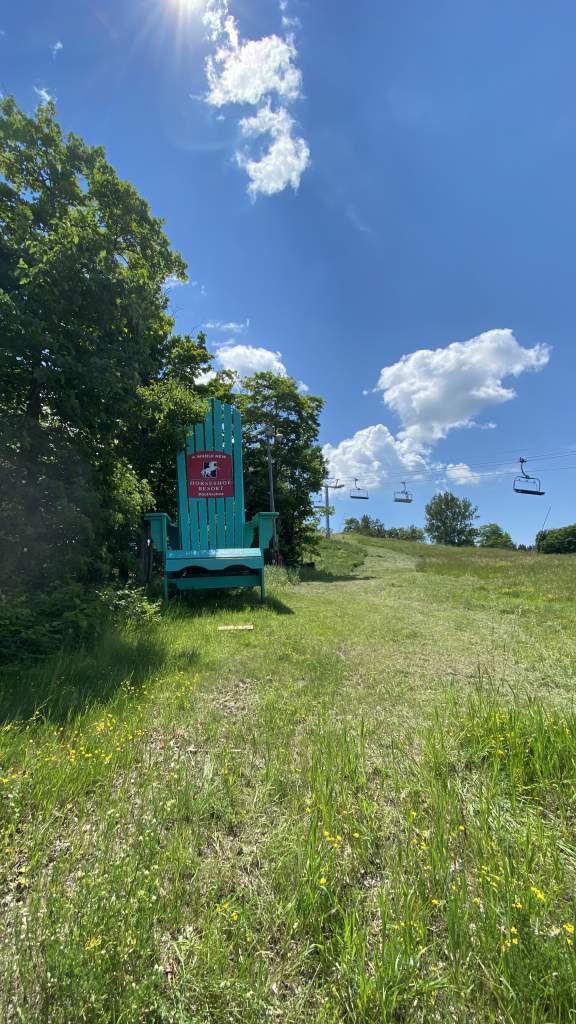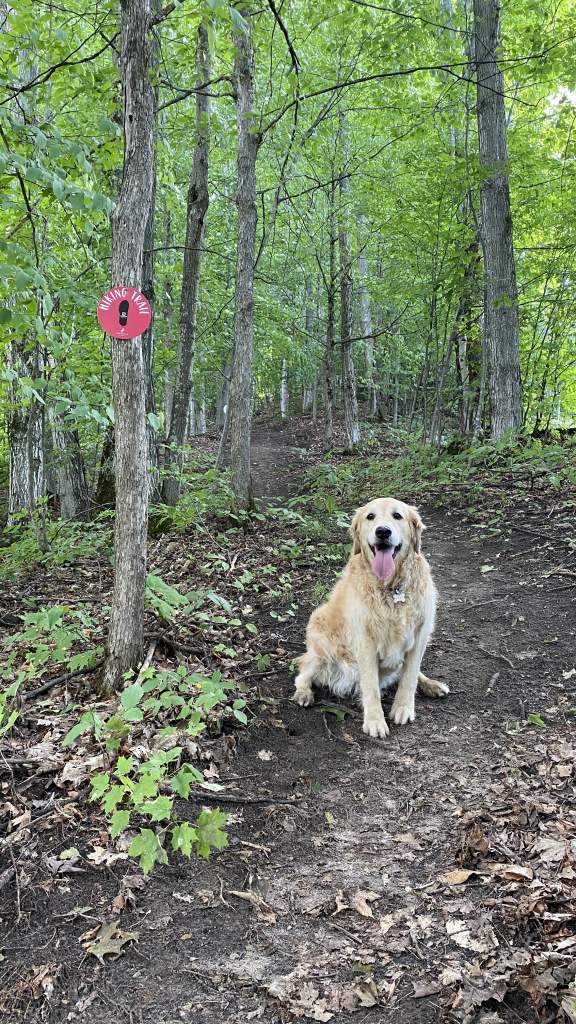 Copeland Forest
Explore over 70km of trails across the street in the Copeland Forest. There is a variety of both single track and double track trails. The Copeland Forest also contains part of the 200km Ganaraska Trail! There are many entrances to the Copeland Forest, but the easiest access point from the resort is the Horseshoe Cross Country Center (North side of Horseshoe Valley Road). Follow us on Strava for some route ideas!
We suggest trying the AllTrails app or Trail Forks app for navigating the Copeland.